What is the Jordan Pass
The Jordan Pass is a wonderful travel package designed by the Jordanian Ministry of Tourism and Antiquities to encourage tourism and simplify the entry process to touristic sites while saving money for travelers. It is the real deal if you are staying in Jordan for more than 3 consecutive nights as it will waive the visa entry fees (40 JOD) and includes the entry fees to over 40 attractions including Petra, Jerash, and Wadi Rum which makes it the real deal.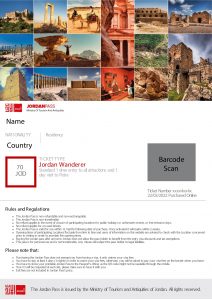 Which Jordan Pass should I buy
There are three types of passes. If you are wondering which one to buy then check how many days you will be visiting Petra and when we say days; it means the morning day visit as the Petra by Night is a separate event with its own ticket that is not included in the Jordan Pass. The Jordan Wanderer is the one you should buy if your plan is to visit Petra for one day. If you will be exploring Petra for two days then you need to buy the Jordan Explorer. For those historians who wishes to discover all the areas in Petra such as the Shrine of Prophet Aaron including , they should purchase the Jordan Expert to enter Petra for 3 consecutive days.
Some more information about organizing your days in Petra could be found here. If you are looking for a fun local guide to show you the way and enrich your experience then ask your travel advisor from My Fairy Trail to arrange that for you.
The price difference between each type is only 5 JOD which is around 7 USD.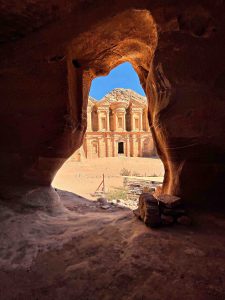 When should I buy the Jordan Pass
You might read online some information about processing speeds that you can choose from or some misleading information about this topic. From our experience, the Jordan Pass is processed immediately as it could be received in a few seconds. It is recommended to buy the Jordan Pass between 1 week to 2 days prior arrival to avoid any technical issue within the Jordan Pass website or any unforeseen situation.
What other attractions are included in the Jordan Pass
The most considerate included attractions that are also a must-do are Jerash, Wadi Rum, Mount Nebo, Amman Citadel, Karak Castle, and all the other astonishing castles in the area. For a full list of included attractions click on this link. Of course it all depends on how many days you will be visiting Jordan, if you can visit them all it would be amazing but if you are short on time then you should check out our customized Jordan Pass 3 days tour and the Jordan Pass 6 Days tour.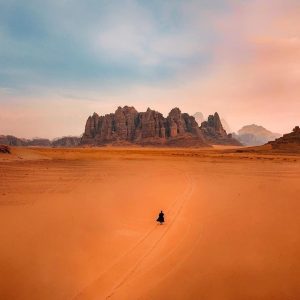 If you would like to take a look at the entrance fees for all the sites and reserves in Jordan and maybe compare. Then press on this link.
Is the Jordan Pass a visa
No, the Jordan Pass is not a visa. It only waives the visa fees if you stay a minimum of 3 whole nights (4 days) in Jordan but you should always check if you need to apply for a visa to enter Jordan where you should contact the nearest Jordanian Embassy or you are entitled to a Visa Upon Arrival.
Do I need a visa to enter Jordan
Jordan has all nationalities divided into two lists. Restricted Nationalities and Non-Restricted Nationalities which means the latter is not entitled to purchase the Jordan pass and should acquire a visa to prior traveling to Jordan from the nearest Embassy around them. Some Nationalities require approval from the ministry of interior.
Check the entry requirements for your nationality here. The only thing that is incorrect from this list is regarding the Indian Nationalities as this topic is not clear. It was on the restricted list before and now they just removed it but still they are not allowing Indian Nationalities to enter Jordan without a visa issued from a licensed travel agency through a touristic program. If an Indian national has a US Visa or a residency in the gulf countries, then he/she can enter with the Jordan Pass.
It is not recommended for Arab Nationalities to purchase the Jordan Pass as most nationalities do not require an entry visa and pay the same entry fees to historical sites as Jordanians do.
What are those add-ons that show along the Jordan Pass
On the Jordan Pass site, they are promoting the Baptism Site of Jesus Christ "Bethany Beyond the Jordan" which is a UNESCO and requires a separate pass. If you are planning to visit the site, you should purchase it along your Jordan Pass and save 4 JOD.
Recently they added the Train Ride Adventure which is always showing no availability. We never saw it running as you can pass by it on the way to Wadi Rum Village and stop for a photo. It operates on special events and not daily so you should not worry about it now.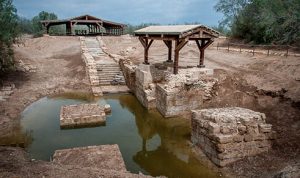 Important Notes about the Jordan Pass
Children under 12 years can enter the tourist sites for free when accompanied by their parents.

You can not upgrade or downgrade the pass.

Your Jordan Pass is valid for 12 months from the date of purchase. Once activated it is valid for two weeks only.

You should purchase your pass before traveling to Jordan by a maximum of 3 Days

King Hussein Bridge is not an official border, so you can not get your visa upon arrival at this border even if you hold a Jordan Pass.

If you are crossing Jordan from the Wadi Araba border your visa fees will be waived off if you are staying more than 2 days in Jordan, without the need of showing the Jordan Pass at your arrival. 

(Maybe you don't need it)

 
Is it time to buy your Jordan Pass?
This link will take you there.
If you don't have your trip planned yet, create your trip now with a few simple clicks and discuss further with your local advisor .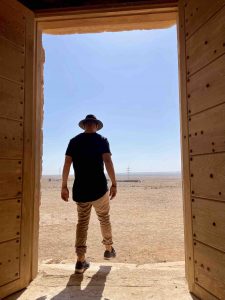 Wondering about the COVID restrictions in Jordan?
At the moment,  PCR testing is NOT required before or upon arrival to Jordan.
You need to fill your health declaration form to obtain your QR code before arrival. It is recommended to do that 2 days prior traveling to Jordan.
Consult with your Local Travel Advisor if you still have some questions.